We Provide Quality Pet Door Installation of  The Thermo Flap Quality Pet Doors, Dog doors & Cat Doors with over 55,000 Satisfied Customers Since 1999.
We Install  Pet Doors In Los Angeles County,  Orange County,  San Diego County,  Riverside County and San Bernardino County. Please Call for Installation Rates.
We Install Dog and Cat Pet Doors in Walls, Doors, French Door Squares and Custom Built for Existing Cut Outs.
The installation option can be found on each of the products when placing your order.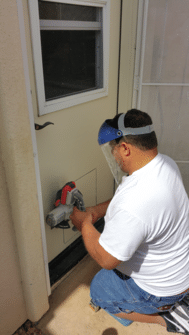 Pet Door Installation Gallery