Product Details & Specifications
Thermo Flap Insulated Pet Doors For Every Installation Type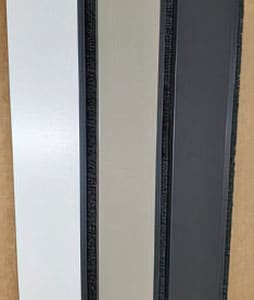 Attractive heavy duty extruded aluminum pet door frame with miter corners.
Frames come in the following colors:
White
Arizona Beige
Dark Brown
Custom pet door frames can be built to your pet door installation specifications.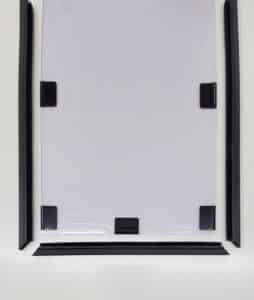 Our flaps are made of fire resistant, self-extinguishing, polyvinyl chloride (PVC) 120 mil smooth and clear.
A special additive that keeps them flexible in temperatures ranging from -70 degrees to +150 degrees, black magnetic strike plates are attached for magnetic closing. A double flap thermal pet door gives great insulation.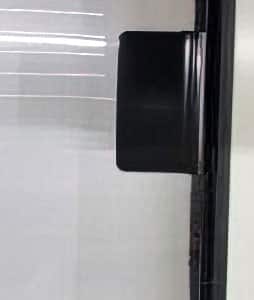 Pet Door Magnets & Weather Stripping
Very strong, nickle plated rare earth, inset behind weather stripping. No magnets falling out like other brands on the market.

Water resistant high density pile, which is added around the perimeter of the pet doors flap to resist adverse weather.

A well insulated pet door equivalent to thermal insulated window or door. A double flap pet door has a superb thermal insulation factor.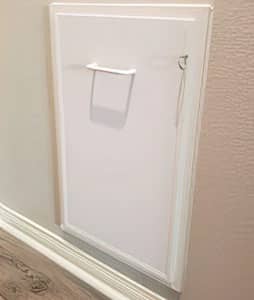 Full 1/4 inch thick ABS Plastic security locking panel with a textured finish and handle. Security locking pin inserts into hole for added security. Exterior locking panels are also available.